Health Certificates For Traveling Pets
Travel With Your Pet
Are you planning an upcoming trip? If your pet is coming with you, it's time to start preparing so your journey goes as smoothly as possible.
Your pet's health certificate certifies that your pet meets the health requirements — ranging from booster shots to microchipping — of the location you are traveling to. 
Our vets at Colonial Park Animal Clinic understand all the requirements you and your pet will have to meet to obtain a health certificate, and the deadlines involved. We are also able to issue pet health certificates.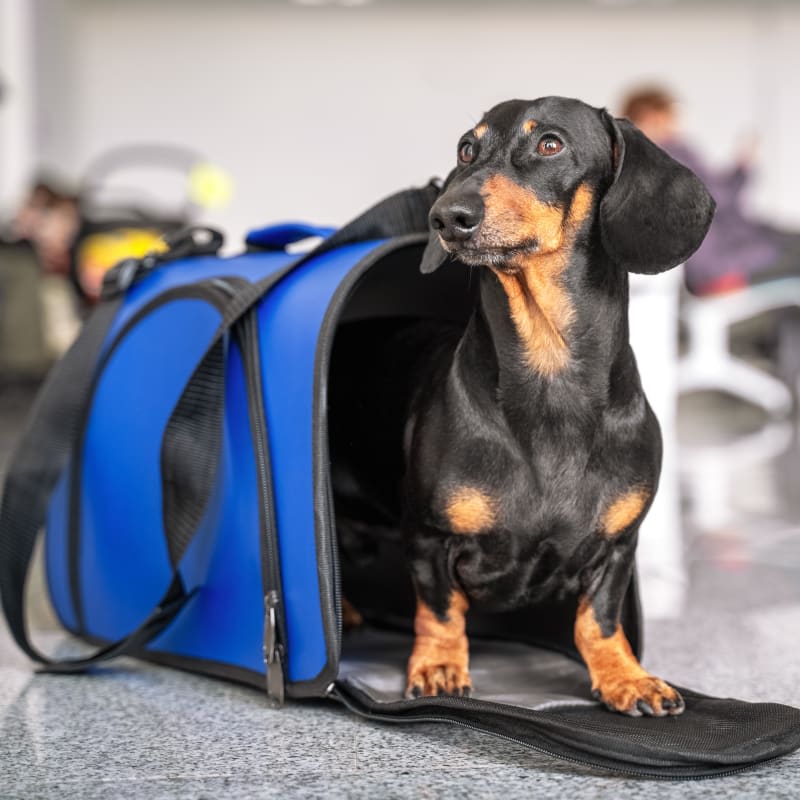 Before Your Appointment
When preparing for your cat or dog's health certificate appointment, please follow this list:
During Your Appointment
In the days leading up to your Travel Certification appointment, confirm that you have met all of the requirements for the state or country to which you are traveling. 
When you visit the veterinarian with your pet for your appointment, your pet will have a comprehensive physical exam and the vet will review their medical history to ensure that they meet all of the criteria. 
For pet owners in Pennsylvania, the completed health certificate must be submitted by mail to the USDA office in Harrisburg. Processing time usually takes 1 to 3 business days.
When the certificate is finalized, you can either pick it up in person or it can be mailed to your address overnight.
Our Harrisburg veterinarians are here to help facilitate the pet travel process and to fill out the required forms. It is your responsibility to make sure your pet meets all the travel requirements. 
It's imperative that you come to your appointment with us fully prepared!