Healing Acupuncture
Acupuncture can support healing for pets with a range of illnesses or injuries. 
This ancient form of Chinese medicine is based on the philosophy that illness is caused by an imbalance of the body's vital energies, and that this treatment can help rebalance those elements. In modern applications, acupuncture can help improve blood flow.
At Colonial Park Animal Clinic, acupuncture treatments involve inserting tiny needles into an animal's body at specific points we call meridians, where the blood vessels and nerves converge. The needles help guide energy along these meridians, enhancing the body's ability to heal itself.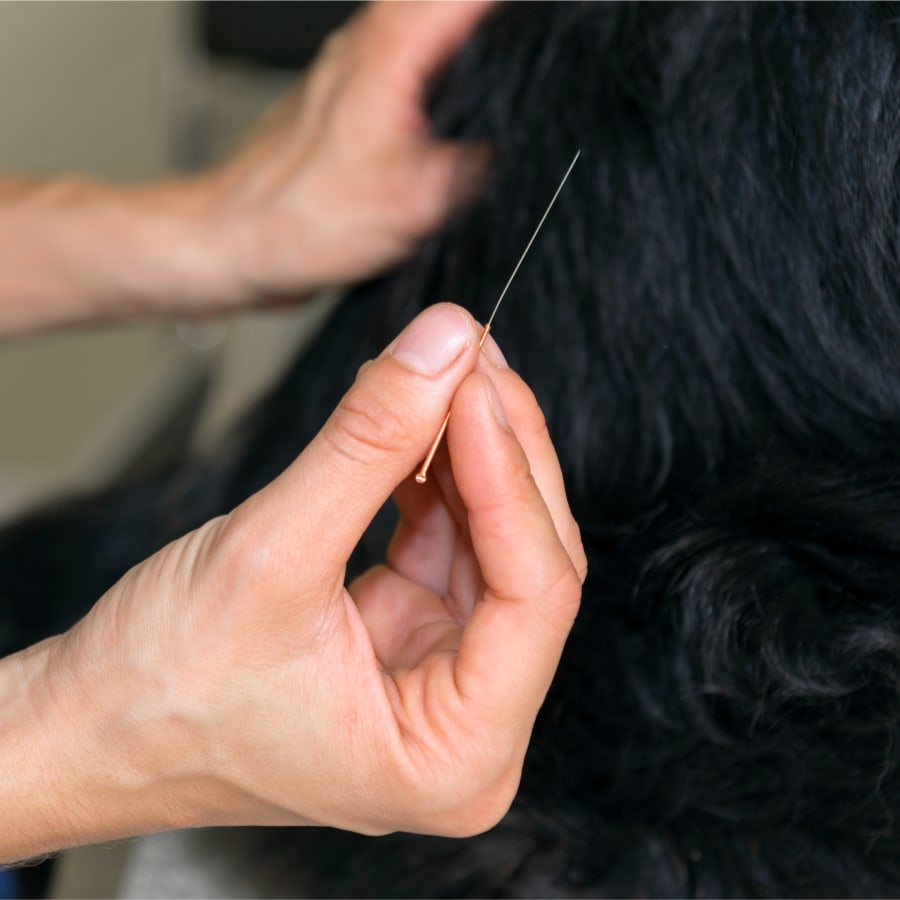 Meet Our Veterinarian in Traditional Chinese Medicine
Veterinarian Dr. Pamela Datsko offers acupuncture treatments for our furry companions. She can also help you make the right decisions to benefit your pet's health, and identify appropriate solutions. 
Common Acupuncture Uses
We believe medical therapy can be paired with acupuncture treatment to achieve the best outcomes and help restore your pet's health and vitality. Our vets often recommend acupuncture or other types of Chinese medicine for many issues, including:
Benefits of Veterinary Acupuncture
Acupuncture for pets offers many benefits, including: 
Helping to relax muscles and relieve pain
Improving metabolic waste removal from the body 
Lowering the amount of waste products produced
Promoting an increased blood flow and circulation, which boosts oxygen in tissues 
A lack of systemic side effects for pets in poor health